Our Pools Mainpage: www.suprnova.cc. Our Twitter: twitter.com/SuprnovaPools Be sure to follow us for updates and news !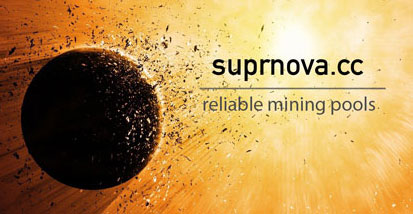 This pool has a separate User-DB for security reasons. You need to re-register even if you already have a suprnova account.
Suprnova's LCCCoin Pool // Algo: sha256 // Live !
stratum+tcp://lcc.suprnova.cc:6868 Nicehash: 6869
THIS POOL IS CLOSING - PLEASE WITHDRAW YOUR FUNDS AND SWITCH TO OTHER POOLS IMMEDIATELY !